This software is no longer developed or supported.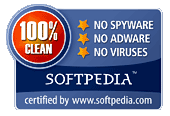 Ever tried to think of a good, yet easy to remember password? Ever tried one of those password generators that gives you impossible to remember passwords such as D!bx%79Yh? Real Passwords is a password generator that creates passwords out of real words so that they are easy to remember. However, if you get an irresistible desire for those cryptic passwords, Real Passwords can do those as well.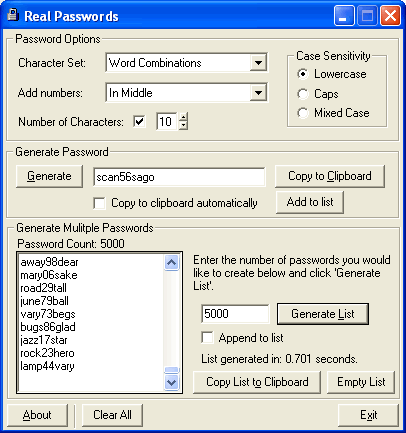 Key Features:
Word Combination passwords
Uppercase, lowercase, mixed case
Add numbers before word, after word, before and after, in the middle of the word, or no numbers at all
Automatically copy passwords to clipboard
Able to generate thousands of passwords very quickly

Download Real Passwords 1.5 – 328 KB
Because I no longer develop or support this software, you can no longer purchase a license. Please use the user name and registration code listed below to unlock.
Name: Registered User
Code: 6511247907235333
This software is no longer developed or supported.